I can barely contain my excitement over the first harvest of summer. My oregano survived the winter. I live in zone 7a which is borderline territory for oregano, so I decided to plant a bundle in the ground and see if it would overwinter. Low and behold it did! So now it's May 20th and I get to collect my first harvest.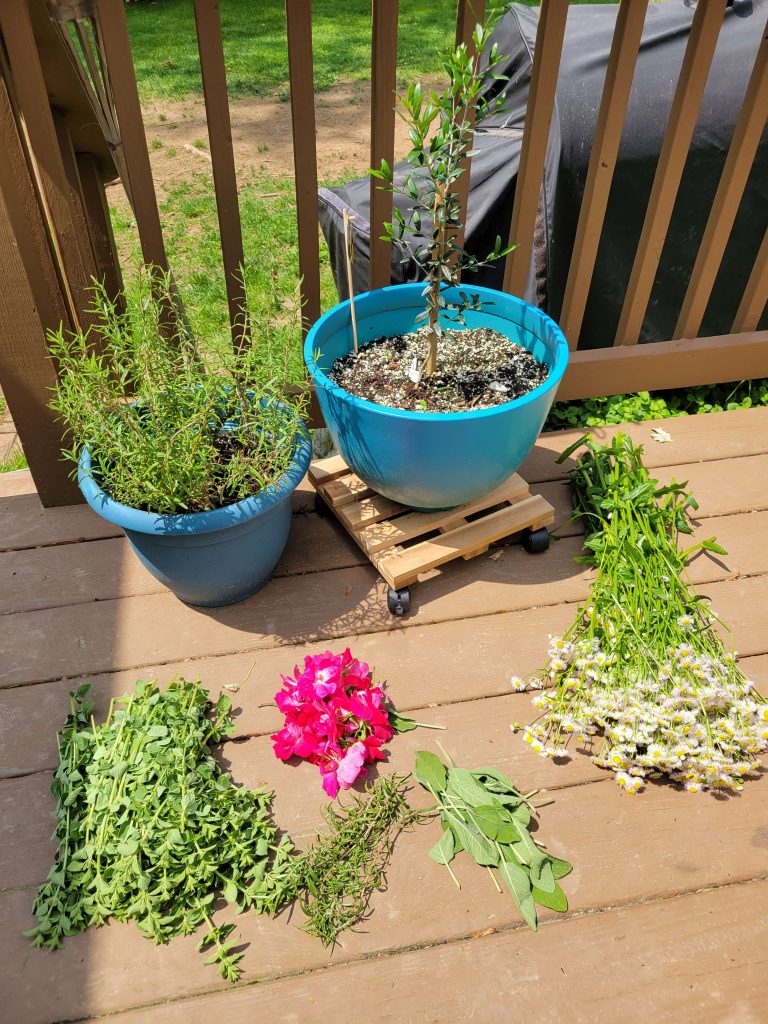 I was not so sure that my rosemary would survive the winter, so it stayed potted in my sunroom for 6 months of the year. I think I may move it to the ground this summer and give it a chance to winter outside next year. Of course there are no guarantees, but one can only learn by taking chances!
Most of this harvest will be turned into incense materials for a fall craft show I'm going to attempt this year (another first for me)! I think my favorite thing about harvest day is the reminder that we are part of a natural rhythm. One of the flowers I harvested is Daisy Fleabane. As a child, this was one of my favorite flowers because of it's feathery appearance. However, they are short-lived. They will go to seed in a few weeks and die off as we move into the hottest part of the summer. Part of my practice as a Gaian witch is recognition that all things have a cycle of birth, bloom, and break. I intentionally use the word break instead of death because the winter season is a time of rest and hibernation for most plant life. Death is not an ending, but a respite.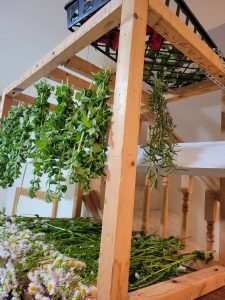 It also struck me as I bundled these for drying that my inside space goes through a similar transformation, but at different times of the year. My wonderful spouse built me a frame for seed starting in my basement over the winter. So that space was green and fresh while the world outside was cold. Now, I use the same space for herbs and flowers that I'm drying. It seems like a fitting mirror to Gaia's rhythm.